Flower Container Gardening Ideas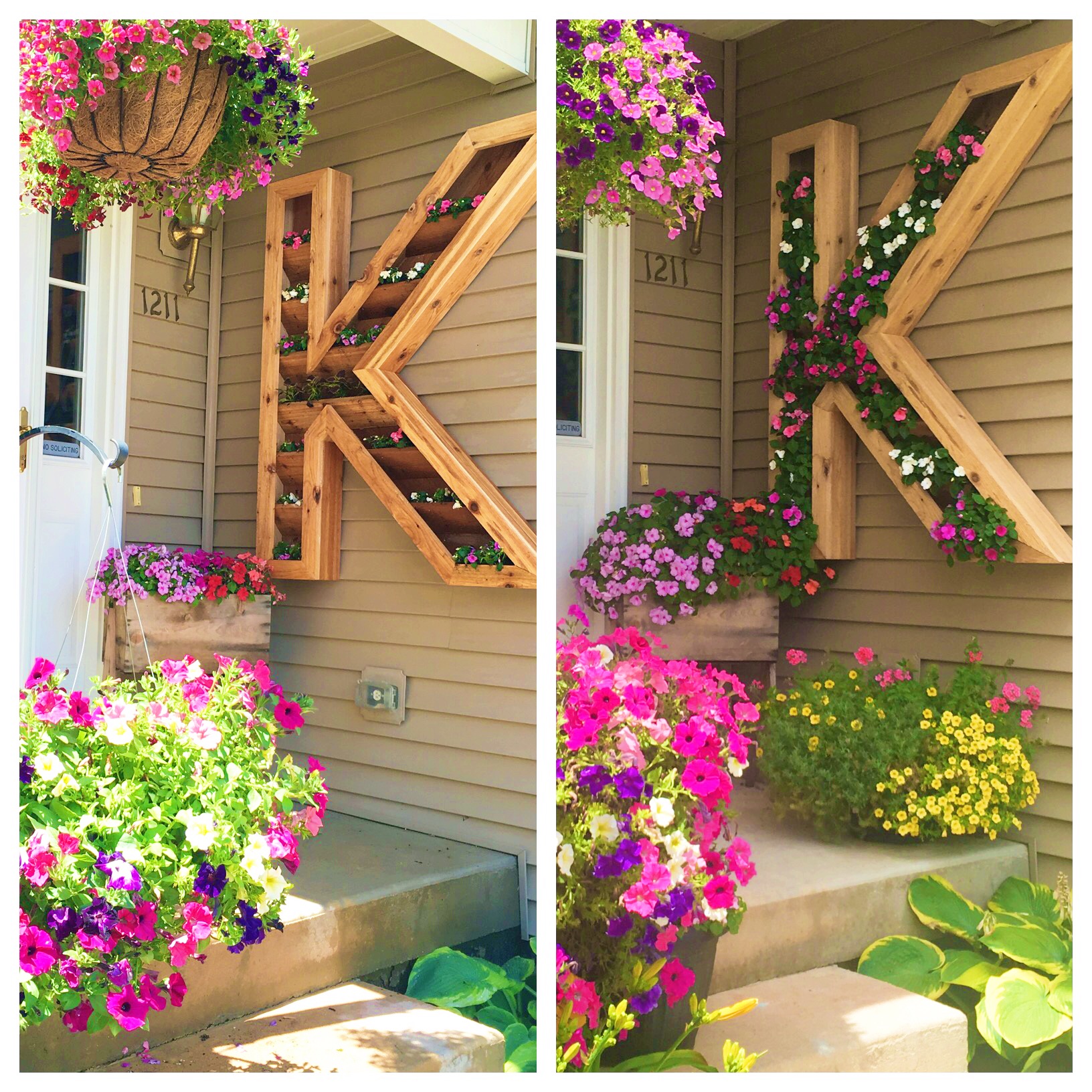 Truly an amazing idea and a full tutorial on how to make a
cedar monogram planter box
for your porch from Ellery Designs.  Such a huge impact of beautiful colors!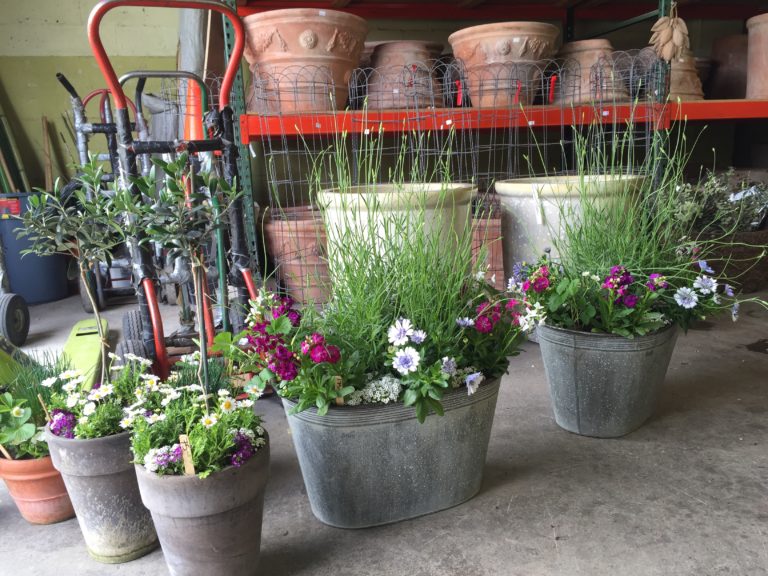 Although this picture above is not "styled" in a yard or on a porch, I thought the combination of the thriller, filler and spillers were absolutely gorgeous!  They're a beautiful mix of 
hellebores, primrose, and spring flowering bulbs
.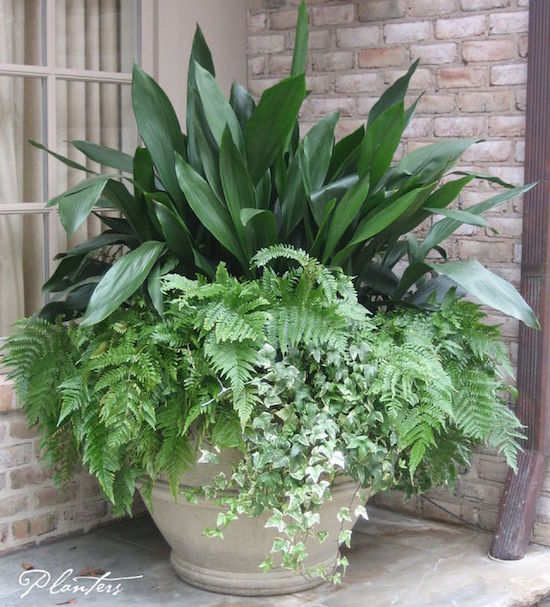 The power and beauty of an
all-green planter
.  So classic and makes a beautiful "cool" statement.  Could definately have this for at least 2 if not 3 seasons of the year in some places.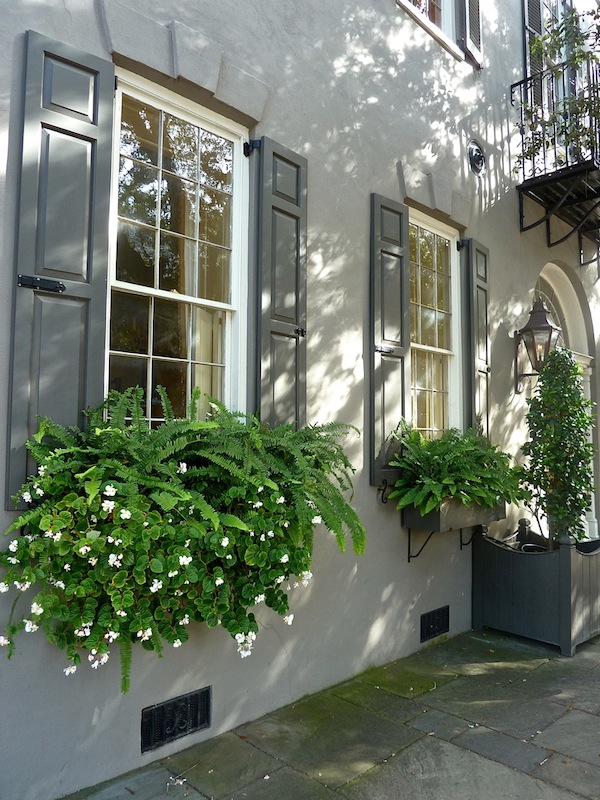 More green!  But mixed with a delicate white flower in
window boxes
.  Again, a huge classic statement that looks so lush to everyone's eye.  So beautiful.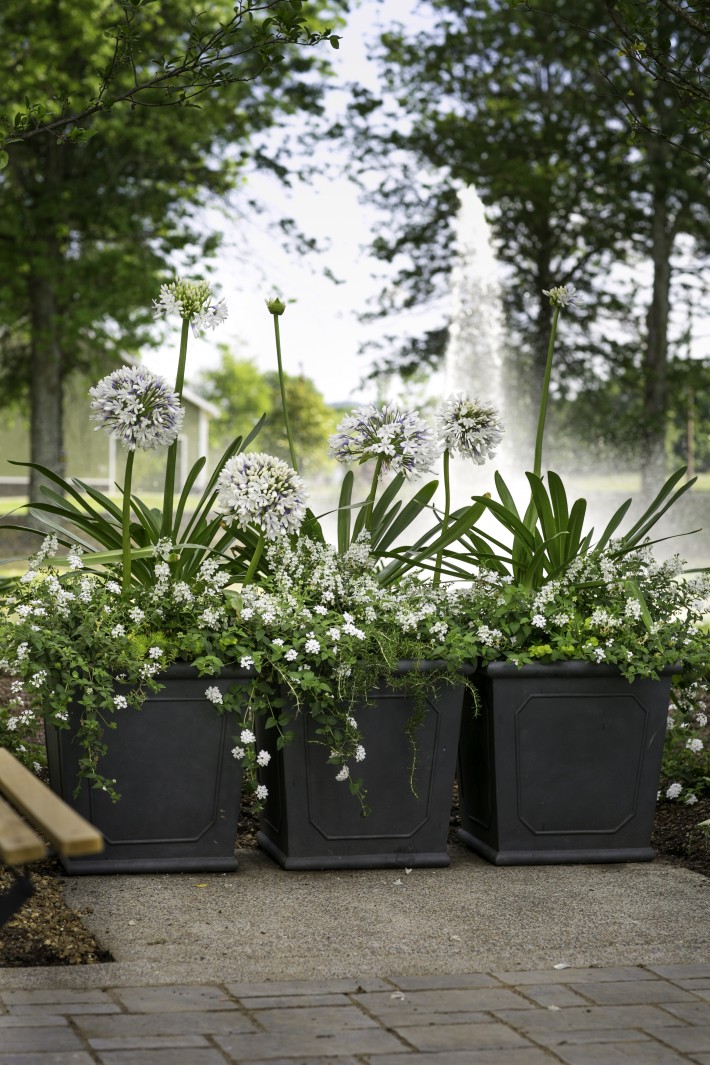 Remember the power of 3, my friends.  If there's one thing I've learned when decorating, placing pillows, candles, and now flower containers it's the power of 3 that will make a huge statement.   Of course we typically frame our door on our porches or patios with a flower container on each side.  But when you are using flowers in a big area or when you want to hide something – remember the power of 3!  To quote one of the landscape designers at the
Southern Living Home
in Nashville,
"Ladies and gentlemen, this is the "queen mum" agapanthus. She is tall and regal and full of blooms. The lavender petals are so soft and feminine as if painted with watercolors. She is also unbelievably easy to grow! Keep her in full sun and part shade."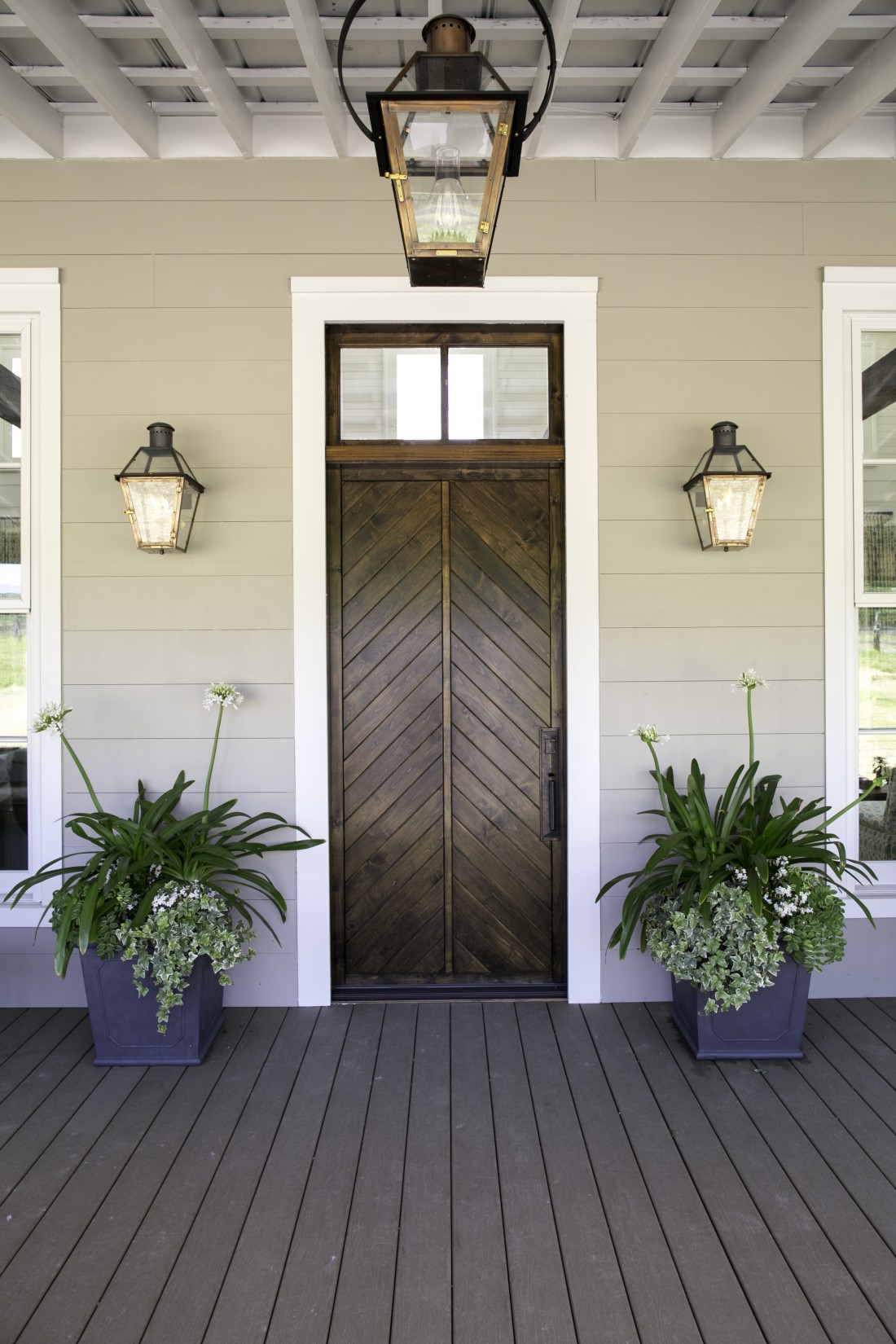 And here's the front porch of the Southern Living Idea Home in Nashville.  
2 planter boxes
framing the gorgeous front door stuffed with Agapanthus – queen mum, variegated ivy, and variegated solomon's seal is what she used in these gorgeous planters.