Flower Container Gardening Ideas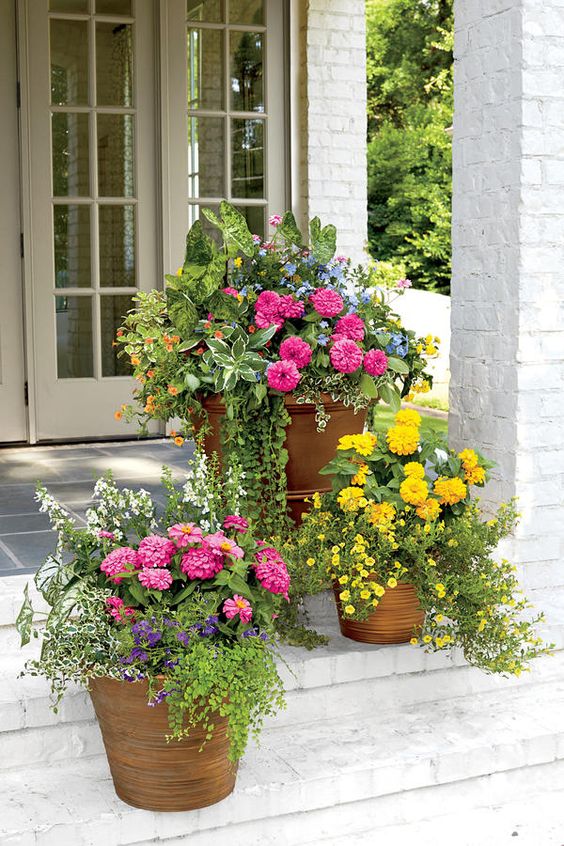 Another bright and bold power of 3 idea.  These containers are filled with "bright pink and yellow zinnias—think 'Zowie! Yellow Flame' or 'Magellan Salmon'—which are one of our favorite flowers for their beautiful, round shape. Cooler 'filler' flowers, such as purple verbenas and blue calibrachoas are added to create contrast with texture and color."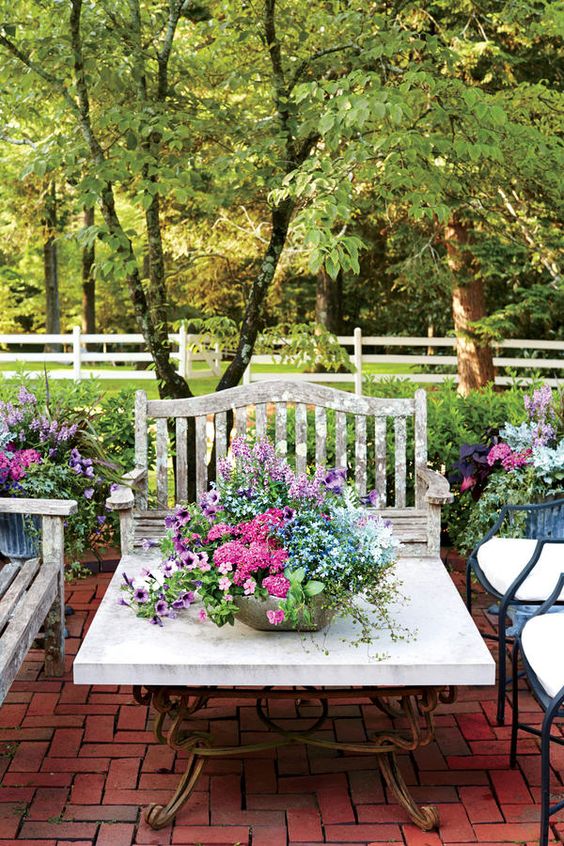 Patio Flower Container gardening
at it's best, right here.  All 3 planters have the same flowers but they used a large bowl container for the tabletop.  Such gorgeous detail, beautiful colors, and lush!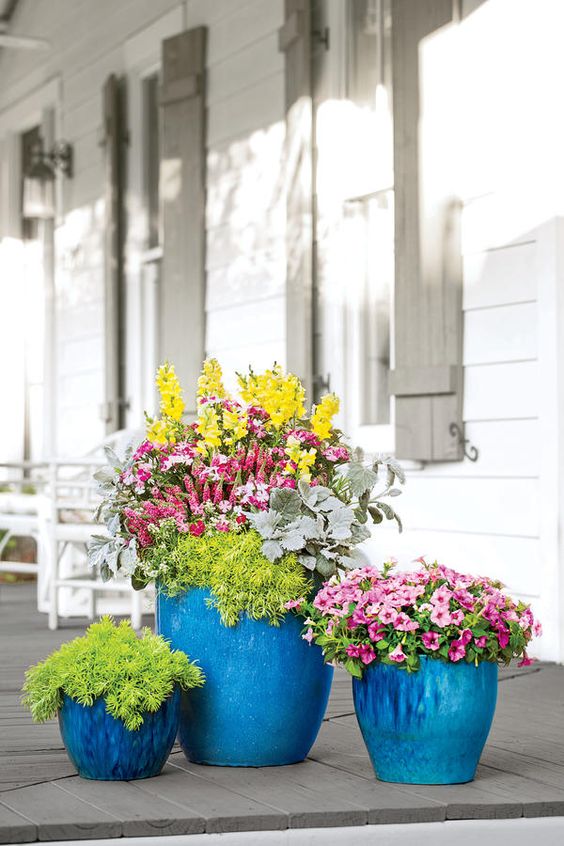 Repetition makes a spectacular statement
, and it can also save you money in the process.  Similar pots and buying trays of the same flowers can lower that nursery bill.  I know for myself, I also need to find creative ways to make that bill lower.  Flower nurseries are my weakness.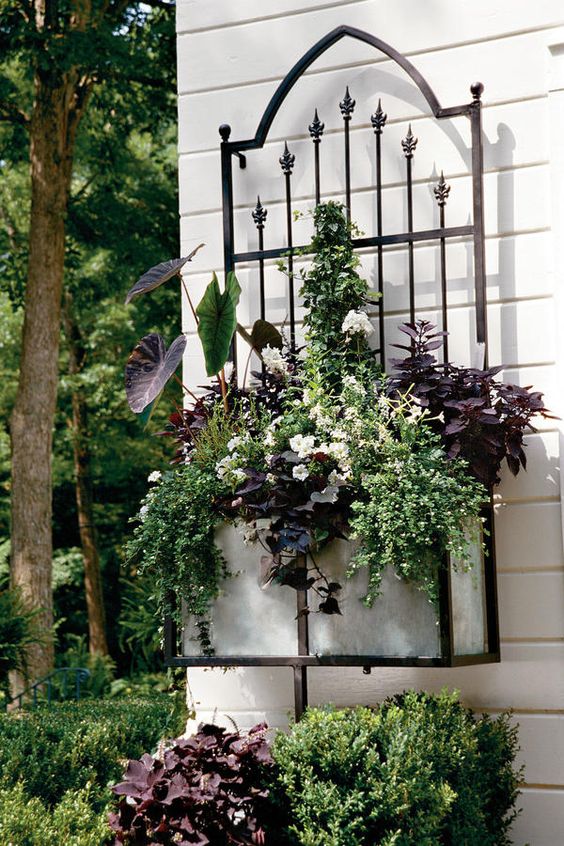 The dramatic white and dark flower combination
is so rich and beautiful looking.  Don't forget about blank walls, gates and other areas where you can hang a spectacular display!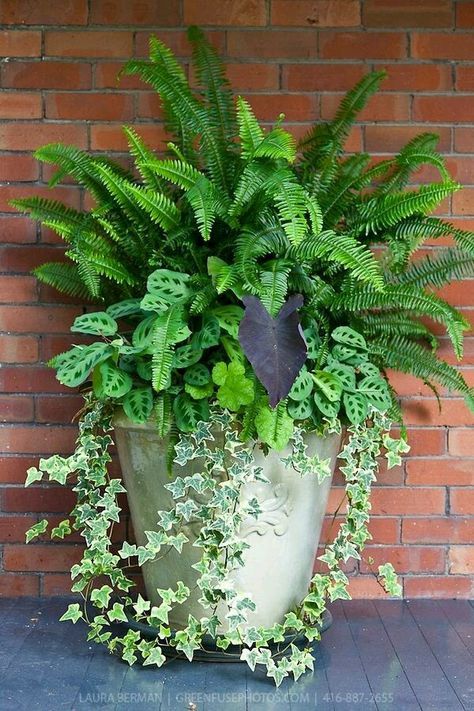 More lush green mixed with dark and variegated ivy.  So rich and bold.  Perfect for a covered porch or covered patio area.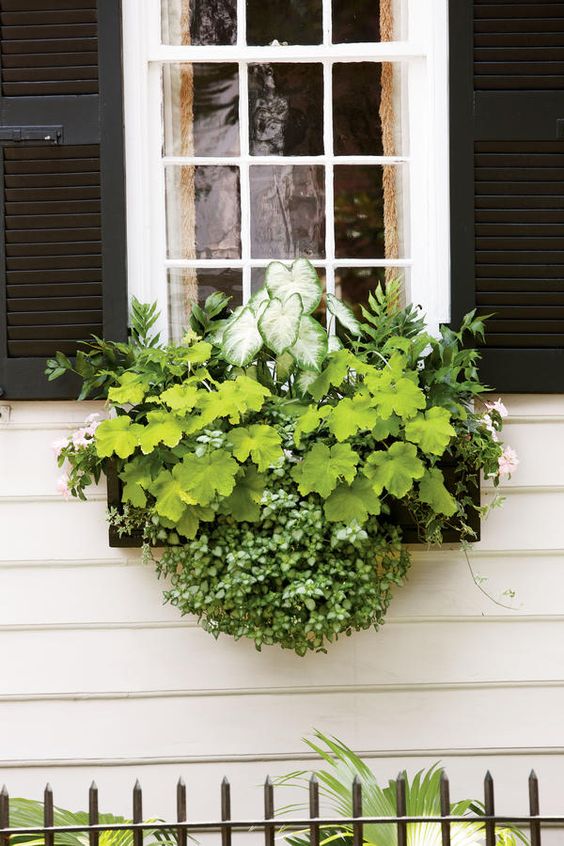 Lush green with hints of soft pastel colors make a huge impact for this
window box
.  Love the delicate leaves and the combination of everything in this planter box.
If you enjoy the flower container gardening ideas post, share it with your friends on facebook and pinterest.